Field Day 2013 - Statesboro, Georgia - STARS Club KF4DG - ARES Tests at EOC
We only had a few hours and the focus was on testing for preparedness vs the paper-chase.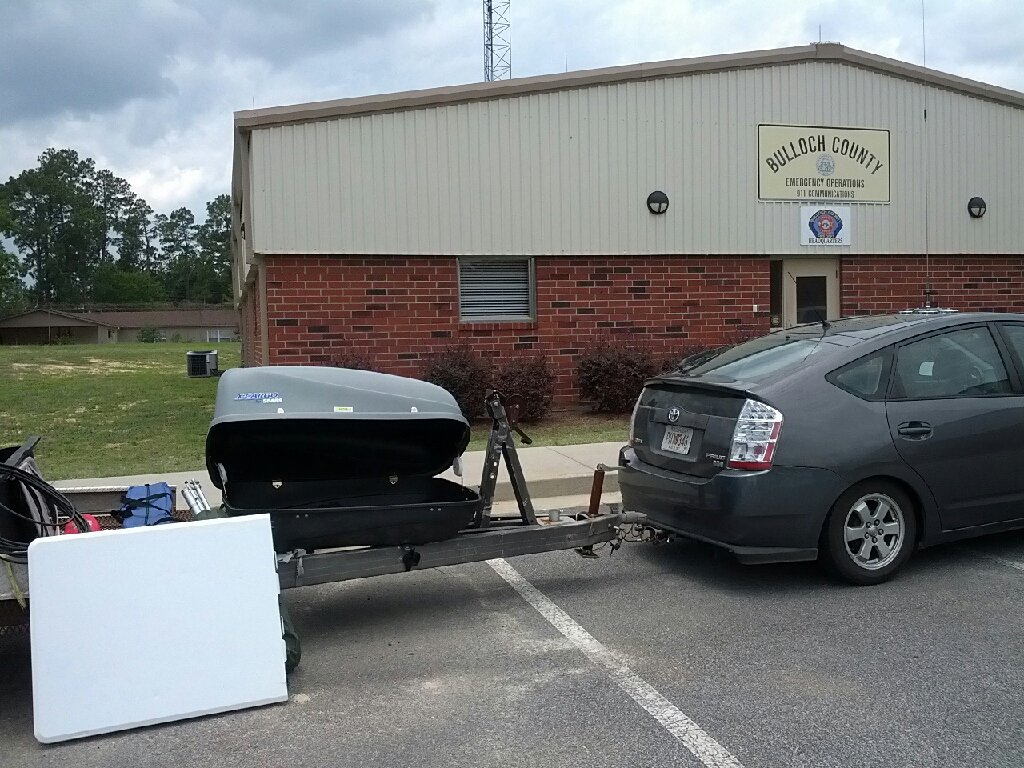 Yes, a Prius can tow a trailer, and yes that is a car-topper mounted on the re-purposed aluminum boat trailer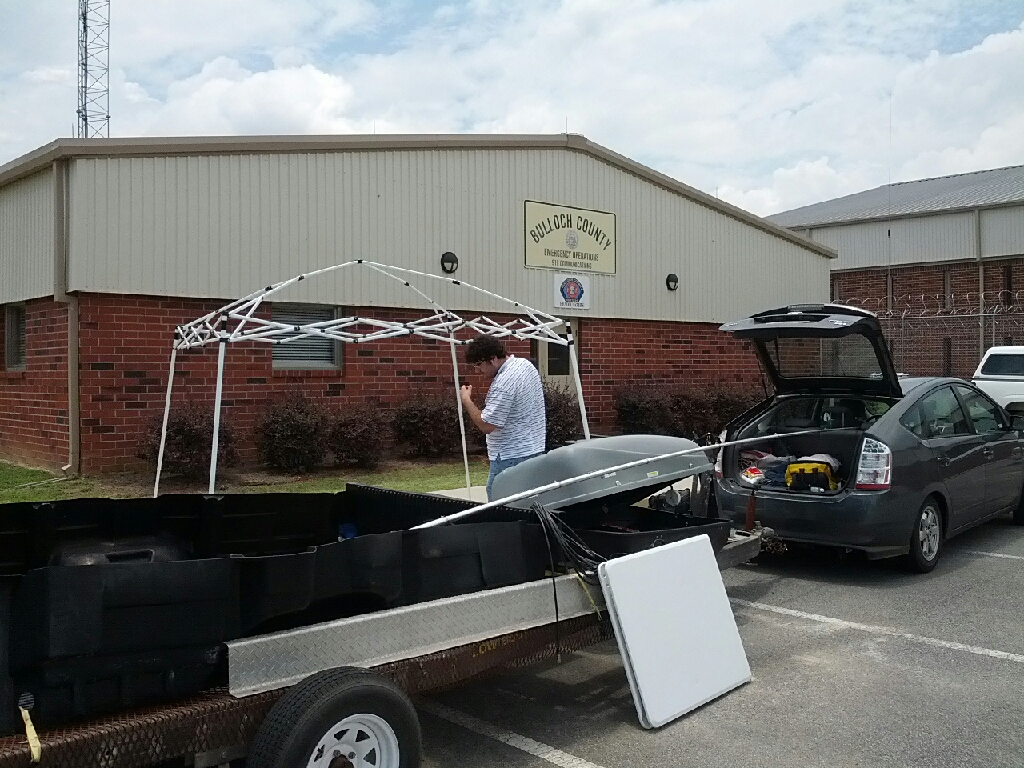 Our 17yr old son, Ben, KI4RGB helping with set-up.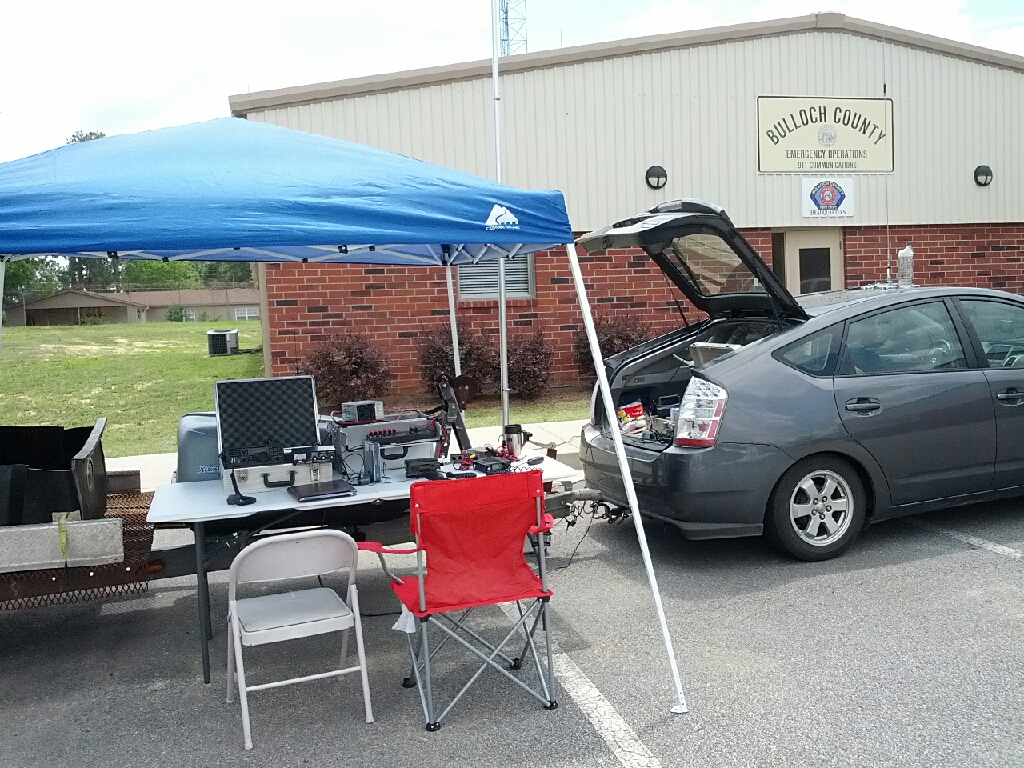 Almost ready ...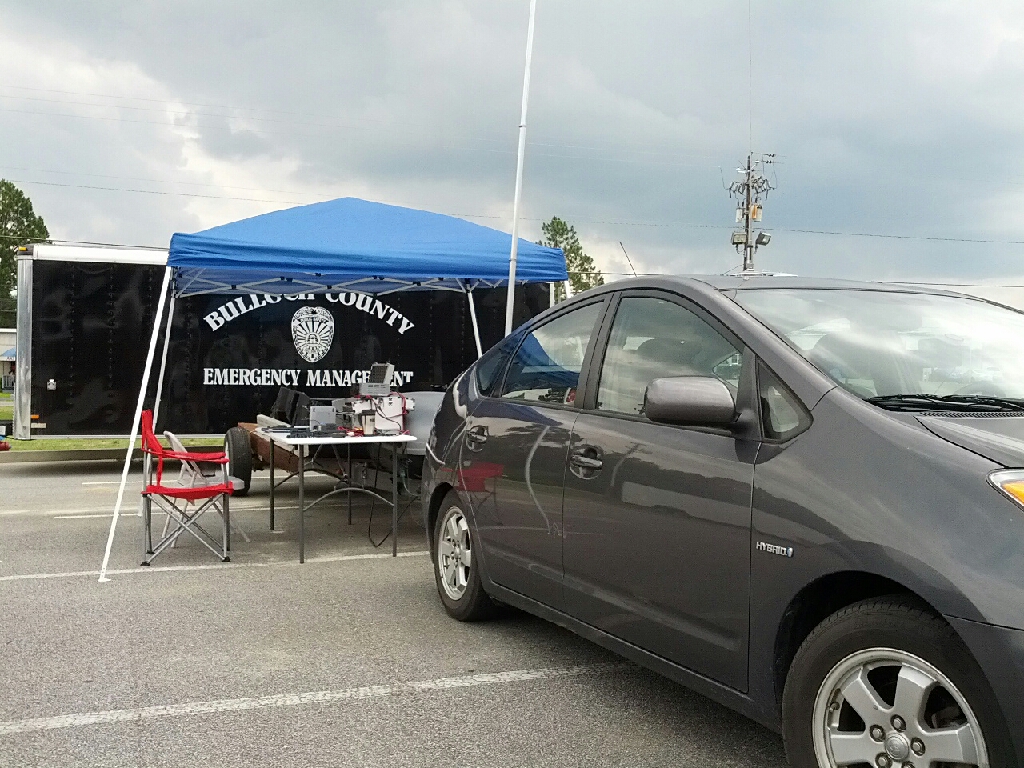 Setup looked good but clouds looked menacing ...

Planned tests were of 2 & 440 from the shared corner office in the EOC building and from the EOC Operations Center to the
outside parking area, portable HF ops, HSMM-Mesh from inside to out, and crossband repeat 2/440. All tests were successful.
The idea was to be certain that were the EOC to loose comms we could roll-in and substantially replace them via Ham radio.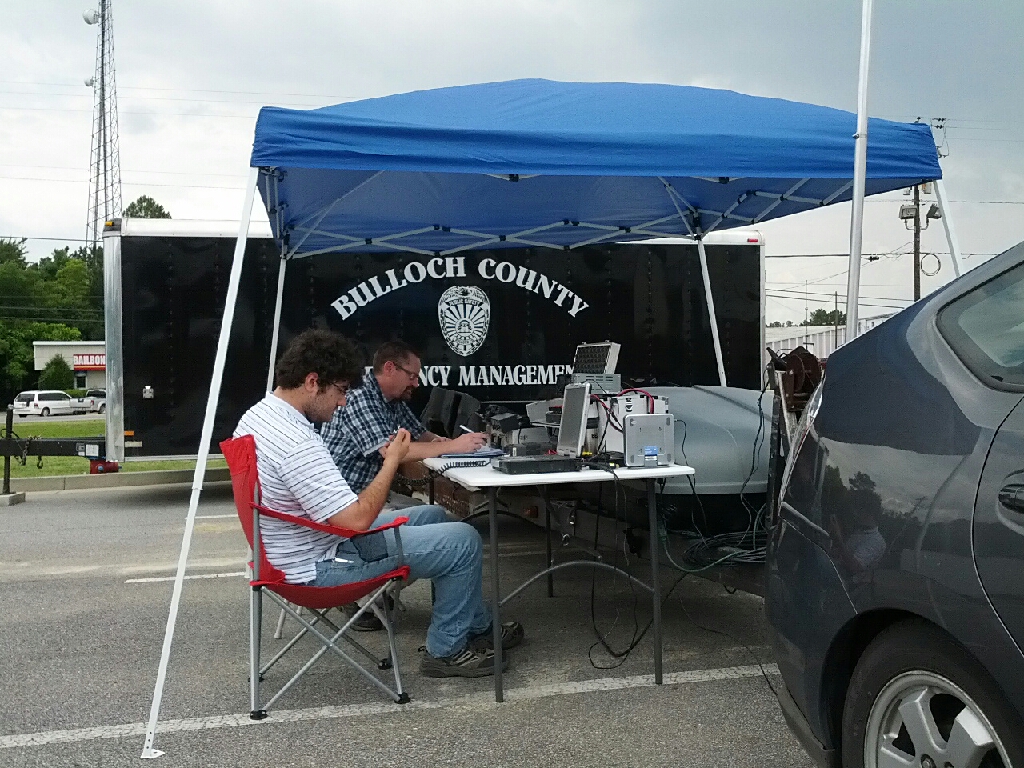 ARRL-ARES EC Casey Brown, KF4BSC and Ben Colburn, KI4RGB at the op table.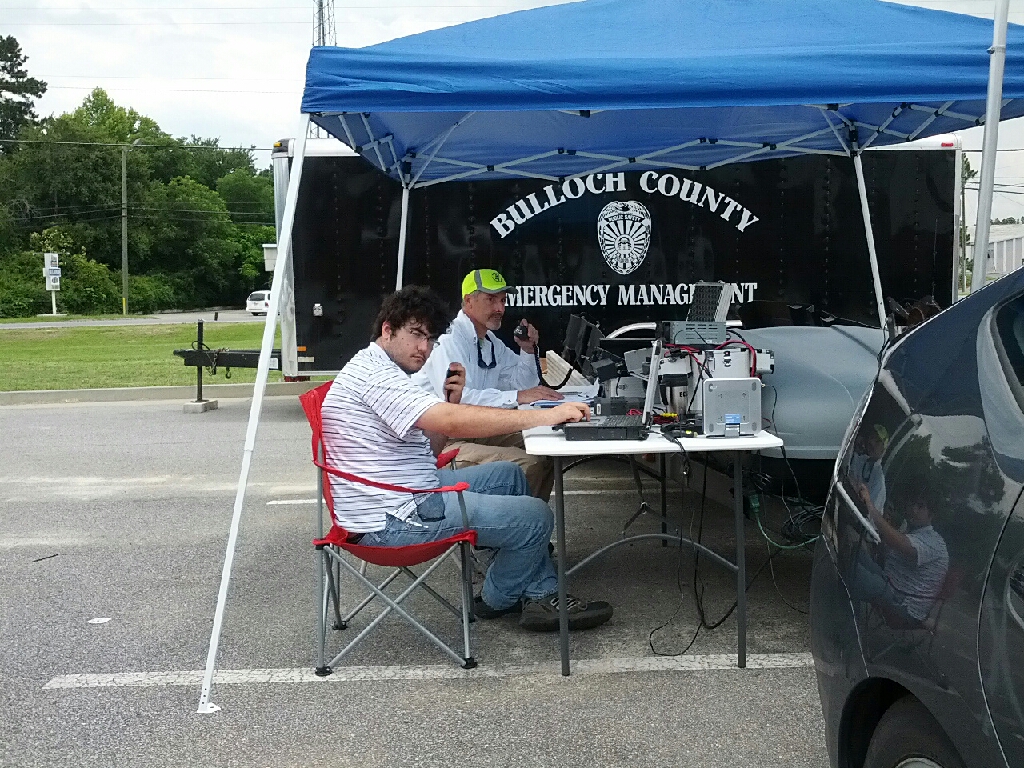 ARRL-ARES AEC David Colburn, KD4E, and Ben Colburn, KI4RGB at the op table.
The HF antenna was a Zero-Five 29' Stealth model for 6 - 40M.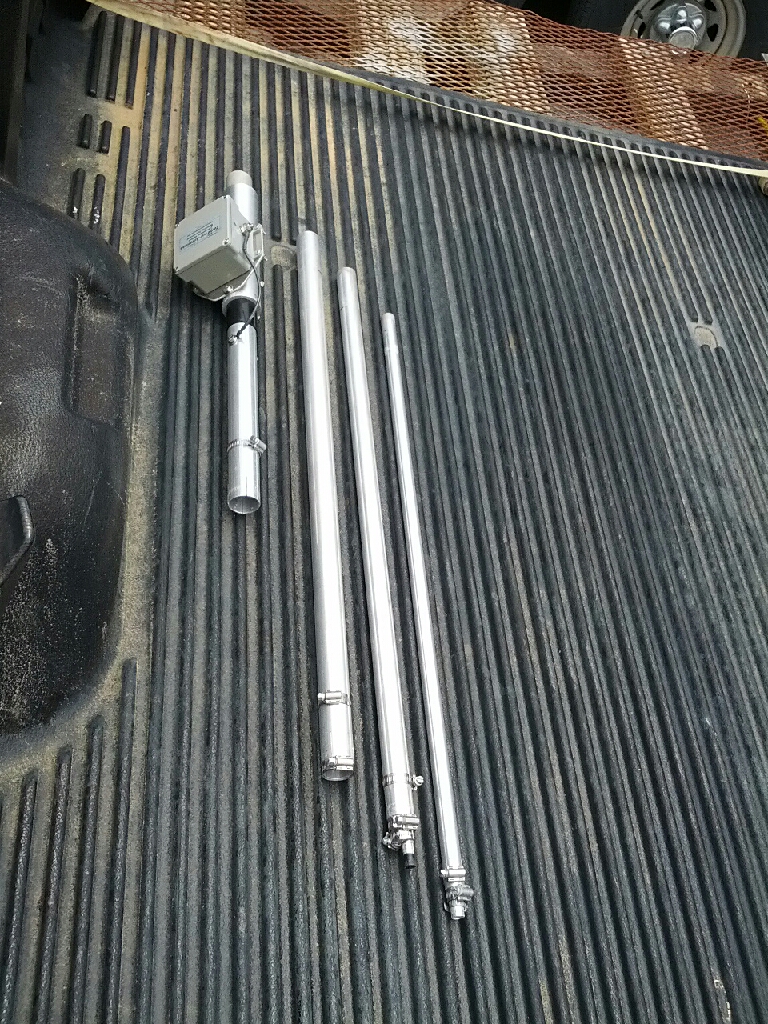 A base from a push-up pole system was fastened to the tongue of a re-purposed
heavy-duty 21' aluminum boat trailer to secure the HF vertical.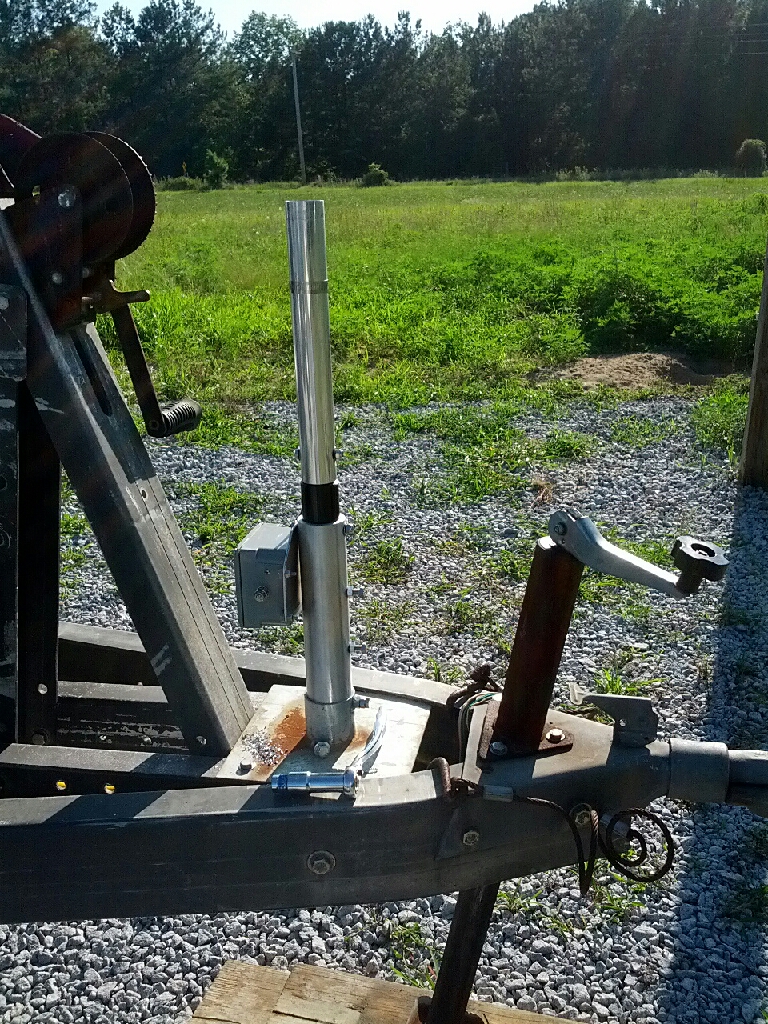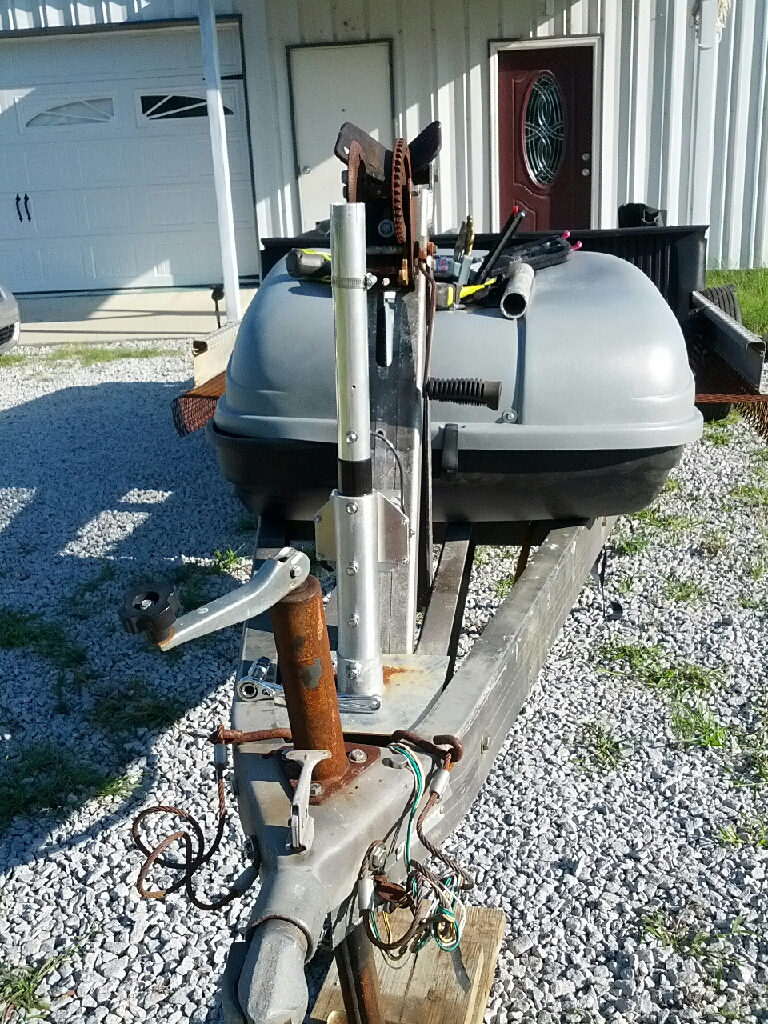 The outside 2/440 antenna was a Diamond NR-22L mounted on a 2006 Prius.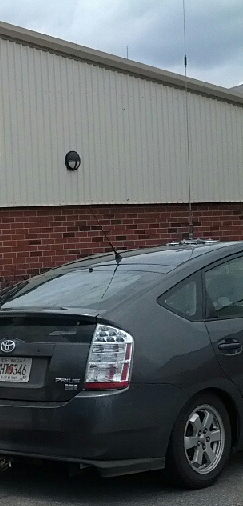 Notes: Pre-Field Day week included electrical and plumbing troubles at our home which
precluded setting up to draw 12vdc power from the Prius. We ran AC to an IOTA 45/IQ4
DC power supply into a 12v power strip. The Prius 12v system, via an external
12v deep-cycle battery could easily have powered everything ... next year.

73, David KD4E