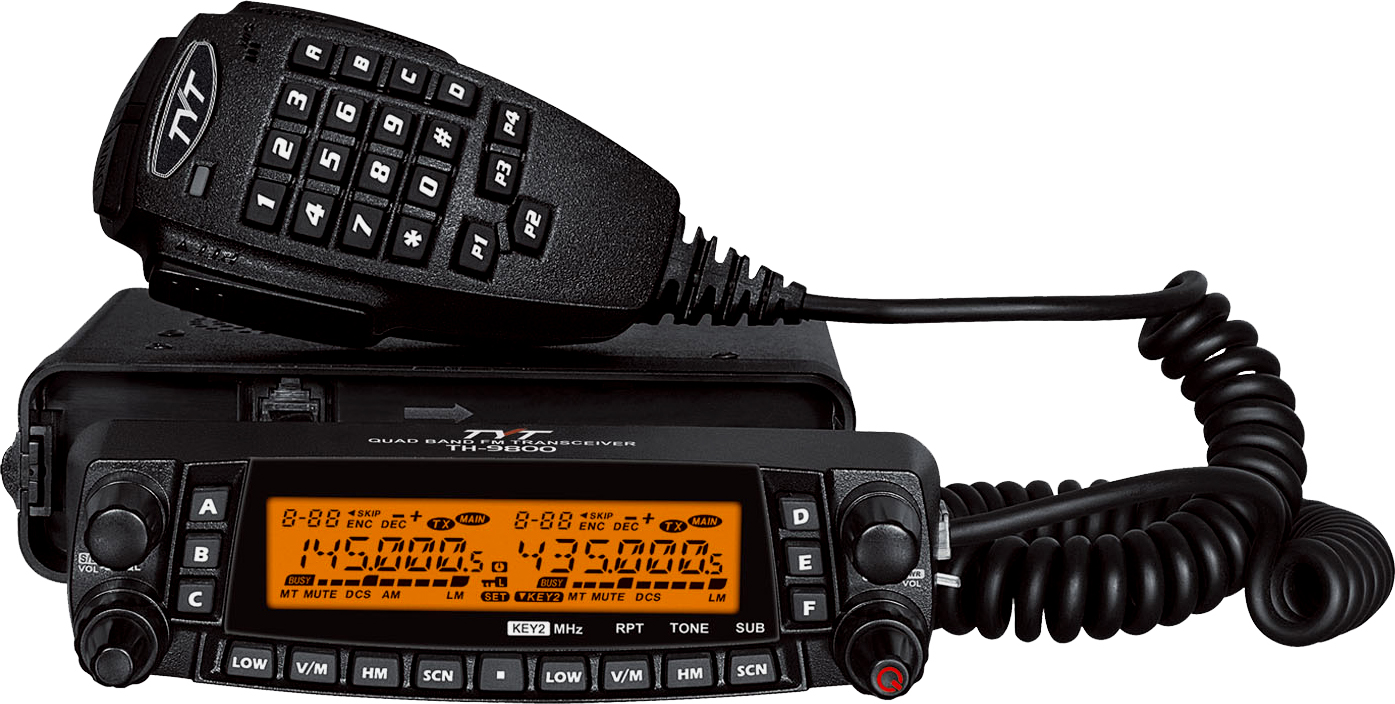 TYT TH-9800 Quad-Band 10-6-2-440 Mobile $95. (only one side working)

Baofeng/BTECH PC04 FTDI Programming Cable $15.
BTECH 2/220/440 Mobile Mini UV-2501 + 220 $75.
SainSonic 2/440 Mobile GT-890/QYT KT8900 $65.
Alinco DR-135 2m Mobile w/Nuvi 350 GPS $35. (rx low)
Diamond Antenna K400-3/8C Trunk/Hatchback Mount $50. (incl UHF adapter)
300w Solid State (four SD-1446, needs 20w drive) HF Amp $75.
Ameritron ARF-1000 HF Switched Filter $125.
Hallicrafters SR-42a 2m Transceiver w/FM Mod & HA-26 VFO $95. (good, untested, similar to linked picture)
Johnson Viking Ranger w/extras Nice Faceplate $125. (needs cover & work)
Heathkit SB-614 Station Monitor Scope $85. (looks nice, untested)
Tempo AC-One Speaker-Power Supply $95. (12v, -100v, 150v, 300, 600v Galaxy, Heath, Tempo with 800v tap available for Swans)
12" Tablet - Dual-Boot Android & MS Win (Incl keyboard & stylus, triple-boot w/Linux via SD-Card or USB Stick) $150.
Samsung Galaxy Tab 3 w/case 7 stylus $35. (Android 4.4.2, SM-T210R, 8GB)
Homebrew Power Supply 400v 130 ma CT, 5v 2a, 6v 3.5v CT $10. (untested)
Communication Specialists TE-12P 2M 12-Tone Box $20.
APC SURT003 APC Step-Down/Phase-Conversion Transformer $95.
Input 208/240V 4.8kva
Output Voltage 120V, 208/240V (isolation)
Input Connection: NEMA L6-30P
Output Connections:
(8) NEMA 5-20R, (1) NEMA L14-30R, (2) NEMA L6-20R, (1) NEMA L6-30R
12 Outlets, Cord 3 feet.

I prefer a local cash exchange but will accept USPS MO or Paypal
Shipping Is Not Included. All gear is sold as-is with no warranty. Sales only to USA
Click Here to

KD4E
Copyright 2017, kd4e.com, D. Colburn, Nevils, GA No content may be used without prior written permission. webdev-kd4e
Free JavaScript Date code at top of page provided
by The JavaScript Source